This resource page provides links to guidance materials for the Electronic Document Information System (EDIS). If you have questions or problems with EDIS not addressed by these help documents, please contact the EDIS Help Team at (202) 205-3347 (EDIS) or EDIS3Help@usitc.gov.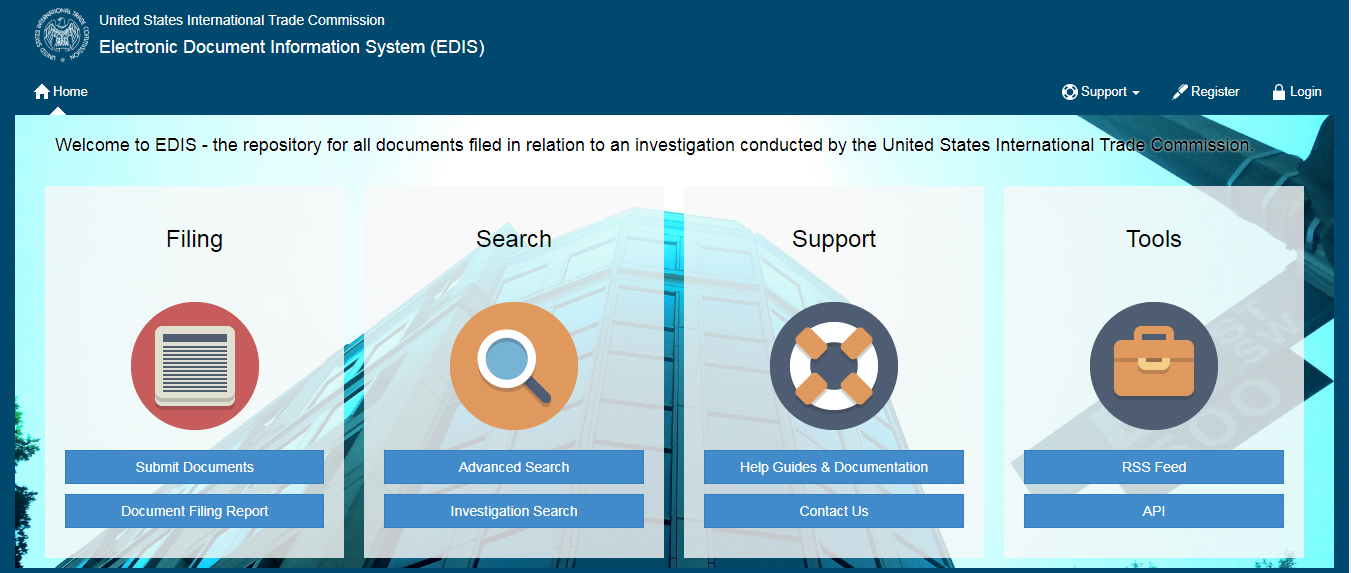 View Training Webinars
View Help Documents
View Policy Notes
​Do you have a question for the EDIS Help Desk? Please call 202-205-EDIS (3347) or to email your question click Contact Us.