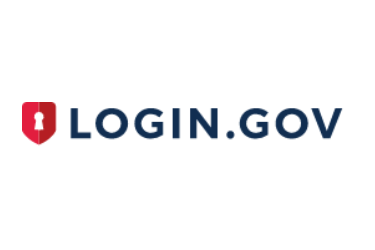 Starting on April 14, 2023 [updated from April 6, 2023], account holders logging onto the U.S. International Trade Commission's (USITC) popular Interactive Tariff and Trade Data System (DataWeb) will be prompted to use Login.gov credentials to complete the sign-in process. The Login.gov service is being integrated because it provides multi-factor authentication, a requirement mandated in Executive Order 14028 "Improving the Nation's Cybersecurity." Users will be able to either use their existing Login.gov account or create an account using an email address and a password. Current DataWeb users will retain their settings and saved searches and lists. Please visit our DataWeb/Login.gov web page to learn more about this change and how to prepare for it.
Login.gov is being widely adopted within the U.S. government for use when logging in to web applications. Integrating the Login.gov service with DataWeb is part of USITC's continuing efforts to add new functionality and security enhancements to the trade data system and improve the user experience. Advantages for DataWeb users include the ability to use the same username and password to access multiple U.S. government websites and enhanced security without using the reCAPTCHA function.
Users will also have the option to complete a new short survey about their experiences using DataWeb. This feedback helps USITC staff continuously improve the application and its output.
Questions? Need assistance in preparing for this change or logging in to DataWeb after the transition to Login.gov? Please contact the USITC via the DataWeb Help webform.
About the USITC: The mission of the USITC is to investigate and make determinations in proceedings involving imports claimed to injure a domestic industry or violate U.S. intellectual property rights; provide independent analysis and information on tariffs, trade, and competitiveness; and maintain the U.S. tariff schedule.
About DataWeb: Menu-driven wizards in this user-friendly, interactive application enable users of all skill levels to query current or historical U.S. trade and tariff data (back to 1989) for specific countries and products across many parameters and create tailor-made reports. The innovative application—accessed annually by almost 400,000 domestic and international users—was developed by the USITC to make U.S. international trade statistics and U.S. tariff data publicly accessible. DataWeb users must have an account but registration is free.
About Login.gov: This shared-service is a result of cross-agency collaboration that sought to develop secure, user-friendly ways for the public to access government websites. Shared technology leads to more consistent security practices across all agencies and eases the burden on users by reducing the number of accounts and passwords users' need to access government websites. Users must have a Login.gov account but registration is free. Login.gov has been developed and provided by the U.S. General Services Administration.